Moon Over Lake Louise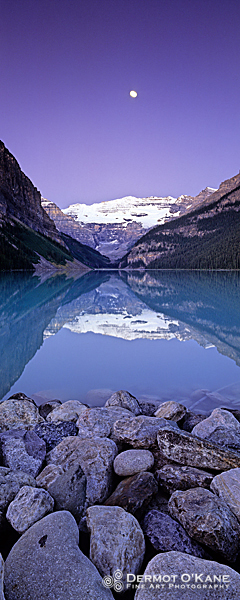 Limited edition of 500 prints in sizes of 30" and above.

"Lake Louise, the 'Jewel of the Rockies', is certainly a well photographed location. Even on this cold moonlit morning there were other photographers up braving the weather. Using a vertical panoramic composition and taking the photograph before sunrise, I have attempted to give a different view to the normal tourist-brochure type image. A two minute exposure was required due to the low light, and the moon can be seen to have moved slightly within that time."