Tiffany Creek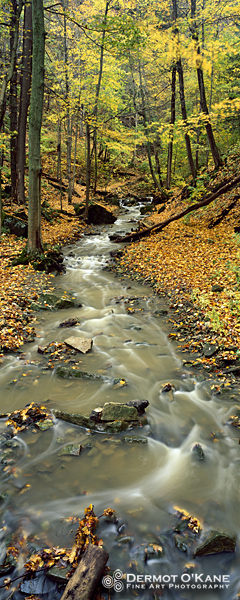 Limited edition of 500 prints in sizes of 30" and above.

Awards for this image:
PPA International Photographic Competition 2012 - Merit
Silver Medal For 2012 PPA Portfolio

"Tiffany Creek is located in Ancaster, near Hamilton, Ontario. I had intended to photograph the nearby waterfall of the same name, but when I arrived at the trail I found the journey there to be far more photogenic than the destination. This image was an exposure of a couple of minutes, taken from a bridge over the creek. I used a polarising filter to cut out the glare on the water and it has beautifully intensified the colour of the fall leaves."